Accelerate your career.
Discover Data Analytics
Data analytics involves analyzing and interpreting data sets to identify patterns, draw conclusions, and make informed decisions. Even a small increase in data accessibility can lead to a significant boost in net incomes. This course introduces you to the fundamentals of data analytics, providing you with tools and techniques to use data effectively and make informed decisions.
Take the First Step
Start your career today.
Embark your career journey by gaining valuable insights and expertise that will help you achieve your career goals more quickly and effectively.
Get Certified
Earn credentials that stand out.
Gain a competitive advantage by demonstrating your expertise and commitment to your profession. With industry-recognized credentials, you will unlock new opportunities for career advancement and higher salaries.
Enhance Your Skills
Develop skills that improve your performance.
Optimize your performance by gaining access to expert mentors that provide direct feedback and support your growth. You will be better equipped to tackle complex challenges, streamline processes, and drive innovation.
Our grads work at top companies.


What you will learn.
Designed for individuals who are new to the field, this course provides practical strategies and techniques to improve your data skills. It equips you with tools and knowledge to effectively analyze data and make informed decisions. The course will cover various stages of data analytics, including data collection, cleaning and preparation, analysis, and visualization, providing you with a comprehensive understanding of the entire process.
Download the Syllabus
Get in-depth information about course content.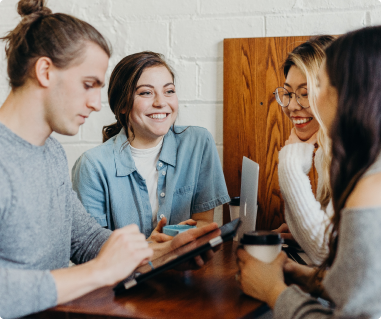 How you will learn.
100% Online. Non-Credit Program.
Meet your new cohort and pro mentor.
Set up a weekly 1:1 meeting with your mentor.
Immerse yourself in our hands-on curriculum.
Dedicate roughly 10 hours per week.
Complete coursework and earn your certification.
Tuition & Financing Options
We don't want financing to get in the way of your new career. Let us know if you need tuition assistance and we will find a solution that works for you!
$60 / mo
Installment Plan
Available for qualifying participants. You can apply for a loan through our partner, Ascent. Use the Budgeting Calculator to design a plan that works best for you.
Start Date
August 21, 2023
Application Deadline
August 18, 2023
Start Date
September 11, 2023
Application Deadline
September 9, 2023
Start Date
October 16, 2023
Application Deadline
October 13, 2023
Apply for the Course
Interested in enrolling? Please fill out the form below.